Pet Boarding at Anderson Veterinary Clinic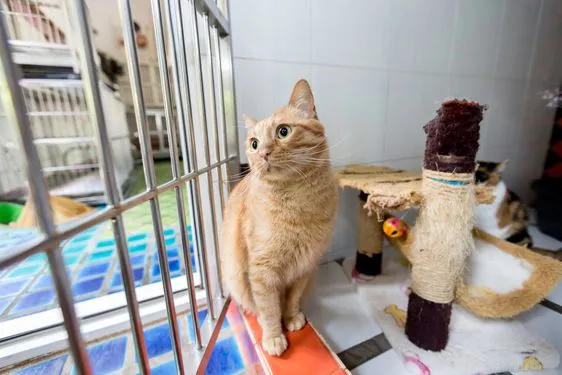 When you go on vacation, a business trip or spend a weekend away, it's important to have reliable care for your pets. Pet boarding for dogs and cats with Anderson Veterinary Clinic is a great way to make sure your pet is comfortable and well taken care of while you enjoy your trip.
Benefits of Veterinary Pet Boarding
Veterinary pet boarding offers many benefits over traditional pet boarding, and the biggest benefit is that we have a veterinarian and veterinary technicians that are experienced and trained in the handling and care of all types of dogs and cats. We also have the ability to immediately examine and provide medical care for your pet if he or she becomes ill, and the ability to administer daily medications for pets with chronic illnesses.
Boarding Services
When you bring your pet in for an overnight stay in our boarding center, you can be assured that we will treat your pet like a member of our own family.
Comfortable overnight accommodations for dogs and cats
Walks for dogs
Socialization for dogs and cats
Large boarding kennels and kitty condos
Separate areas for dogs and cats
Additional services upon request
Overnight Stays for Dogs and Cats
We provide dogs and cats with comfortable certified pet boarding services at Anderson Veterinary Clinic. Our loving and caring staff is well-trained to provide your pet with everything your pet needs during his or her stay. We offer cats a quiet place to relax and plenty of petting and human socialization. Dogs receive multiple walks a day and can spend time in our doggy activity center so that they can socialize and play. To make your pet feel more relaxed and comfortable, you can bring his or her favorite toys, bedding and food. If your pet has any special needs or needs daily medication, just let us know. We can board and care for all types of dogs and cats and administer medications. If you would like additional services, like baths, grooming, wellness checkups and dental cleanings, just let us know.
To learn more about boarding services with our team, call us today at 800-462-8749.